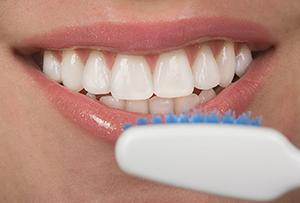 When it comes to your bad breath, you're certainly not alone. In fact, a whopping 65 percent of Americans suffer from halitosis, or bad breath, with more than forty-million of them suffering from chronic halitosis.
Even though this is a common dental issue, persistent bad breath could spell some real danger for your oral health. While the culprit for bad breath is oftentimes food particles that have gotten stuck inside crevices in your mouth and collected bacteria or the consumption of specific foods like garlic and onions, there are other, more serious underlying issues that could be behind this foul play.
One prominent cause of halitosis is periodontal (gum) disease, which is typically brought on by plaque build-up along your gum line. Also, having an overly-dry mouth can lead to bad breath because of a drop in salivary flow, which means more bacteria-gathering food particles hang around your oral cavity instead of getting washed out by your saliva.
Another potentially-serious health concern underlying your bad breath could be because of tobacco, as frequent tobacco users often have perpetually bad breath, stained teeth, irritable gums, and a lowered ability to use their taste buds. Bad breath could also be masking more pressing health issues like a respiratory tract infection, chronic sinusitis, chronic bronchitis, diabetes, postnasal drip, or a liver or kidney malady.
Considering all that could be at fault for your bad breath, isn't it time you entrusted the help of an expert dentist to provide the answers for all your unpleasant oral odors? Colin Osborne, III, DDS, is ready to help at her Lumberton, NC, office, and offers important tips for keeping your halitosis minimal at most!
Brushing and flossing your teeth - along with your tongue, folks! - everyday is the solution that cures most dental patients of nagging bad breath, though specific remedies for controlling periodontal diseases might also be the answer, making it imperative that you set an appointment today to speak with Dr. Osborne about your individual bad-breath situation. Even poorly-cleaned dentures are often at fault for chronic halitosis, meaning you've got quite a list of potential bad breath causes that you need to narrow down today!
Give Dr. Osborne a call at 910-738-9396 for real solutions for your real bad breath!